Plein-Air Painting and Photography Workshop
Taught by Niki Gulley and Scott Williams
Feb. 2-9, 2013
Early Registration: Oct. 6 for a $500 Savings!
Final Registration Deadline: Nov. 18
You've seen the images of the people with elaborate costumes and ornate masks set against the stunning backdrop of Venice. Well, now is your chance to not only be a part of this fabulous spectacle, but to also capture the festival in all of it's glory. Imagine working on your photography and painting skills in an environment with such visual stimulation and artistic opportunities.
Join Scott as he takes you on a photographic journey among a cast of characters that have stepped out of a long forgotten time as they stroll amid the grandeur of the Venetian canals. Like our spring workshop, you will experience the sights, sounds and passion of Venice as you are immersed in Italian culture.
Niki will conduct the Plein-Air Painting Workshop from different picturesque locations daily, teaching through a combination of demos, discussions, assistance and critiques. Sessions will be broken into different morning and afternoon locations, with plenty of time in between for shopping, sightseeing,  or to dine al fresco for a leisurely lunch.
There will be walking tours through the back streets and canals of Venice as we go in search of opulent costumes and dazzling masks in a setting like no other place on earth. There will also be critique sessions throughout the workshop that can provide invaluable information and feedback, as well as giving everyone an opportunity to share ideas and get to know each other. There will also be opportunities each day to see the museums, visit the churches, go shopping and enjoy all of the things that make Venice what it is.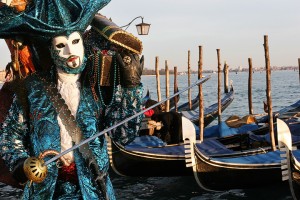 Admission is limited to 12 participants, so we encourage you to enroll as soon as possible. There will also be space open for non-participating partners at reduced rates on a limited basis.
Work Shop includes:
* Roundtrip air fare, all transfers.
* Hotel for 6 nights. (Double occupancy) (Accommodations are in shared
rooms, although a few single rooms may be available at an extra fee)
* Private boat from the airport.
* Breakfast.
* Boat trip to the islands of Burano & Murano.
* Emergency Medical Insurance.
* Instruction, guidance, experience and fun.
Visit http://www.nikigulley.com/artreks for more information and pricing.
E-mail Niki Gulley for more information or to register.
Visit Scott Williams' website at Blind-Squirrel.org for more details on his photography.